In today's microwave society a lot of people want everything now and don't want to put in the work for the future, hence why the divorce rate in our circle is about 75% roughly.
Looking back to July 1st, 1999, I never thought I could love him any more than I already did. Back then it was just puppy love, I define it as puppy love because it was basically fun, easy, and responsibility free. You would think that after being together since 1998, we would have had this relationship thing in the bag before we even got to the altar in 2006, but that wasn't the case. I got married at the age of 23, he was 24, we had a 20 month old, and we were still learning how to be parents and live together as a family. As young newlyweds we learned to make time for each other and connect outside of being parents and the benefit of leaning on each other to make it through the long sleepless nights.
Getting married to my high school sweetheart just felt right. Looking back getting married at that time was probably not ideal, but it's what we wanted. To explain, we were still learning how to be parents and re-learning each other as parents and spouses.
It all started when we reconnected after he separated from his 4 year tour with the army. We maintained a long distance relationship for 3 years but decided to take some time off to explore who we were as individuals. Things started off slowly for a few months with us just labeling ourselves as friends for the sake of us both being in other relationships. Unknowingly, we both broke off the relationships within the same week because we knew we didn't want to be with anyone else. We wanted to build a two parent household and wanted to make our statement to the world that young love could defy the odds and be successful.
I foolishly thought it would all just click, since we loved each other and wanted it to work. You know just hit a stride and figure it all out. I can't recall a particular moment when I realized it wouldn't all click, but it was a build up of me putting everyone and everything else before me and not taking time for myself. This led to exhaustion and I began to question why I signed up for this, but during this whole time I never thought about giving up. Our major relationship principle was Divorce IS NOT AN OPTION.
After, 11 years of marriage, I'm thinking "how could I have ever thought it would run so smoothly?" Growing up in a community and in a family where successful marriages were not the norm, how did I know what I should be working to? The thing is I didn't and we worked together to create our own normal.
Our household didn't follow the traditional gender roles, there was a time where he was the primary caregiver because we decided my career could support us. It was beneficial for him to focus on finishing his degree and we both had to make sacrifices to help each other along the way. He was better at cleaning and I was better a cooking, not to say I didn't clean or he didn't cook, but we finally got into the vibe of knowing when it was time to take something off the others plate without them saying it.
I can honestly say, I'm reaping the benefits of not having to follow a guide and just doing what feels right for us, as a couple. I encourage women to follow their own guide but look at other positive relationships and take things from them that you feel will benefit yours. You have to become specific in what you want and actively work towards it.
Know that it was NOT all peaches and cream getting here, it took work and still takes work, but it doesn't feel like work because I love being married to my best friend. It took over a decade to realize we were truly best friends and I'm grateful for the road that got us here. I've spent more than half my life with him, we've grown together and apart but doing it together made us stronger. We are working to create the marriage that stands the test of time. Our relationship has become other couple's goals and I am proud of that, but you should be your own relationship goals. I want my daughter to be able to say my parents have been married for 60+ years and are still in love. Everyday our love grows for each other. I was in love with the boy he was, but now I love the man I didn't know he could be. These 11 years shaped me to be a stronger woman who is focused on creating a happy and thriving marriage.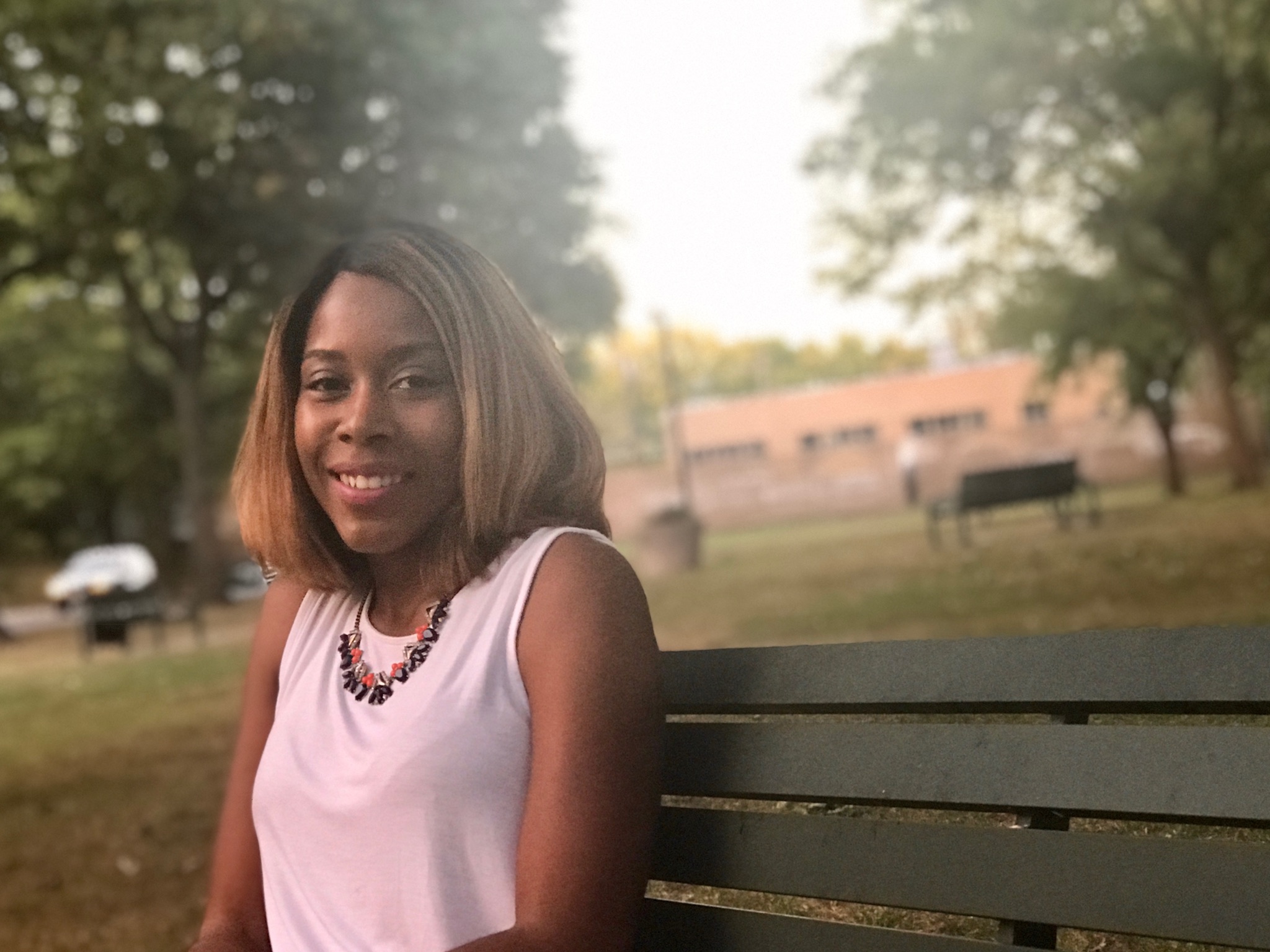 Mrs. LES is a modern day wife, career woman and mom, who is intently focused on changing the imagery of black love. She's a millennial who has been married to her high school sweetheart for 11 years, and together for almost 20 years.
Instagram:
@Bklyngirl07631